"Ava: The Secret Conversations", written by and starring Elizabeth McGovern, set to premiere in the US
LOS ANGELES (August 9, 2022) – Ava: The Secret Conversations will join the Geffen Playhouse 2023 season lineup, it was announced today. Written by and starring Academy Award, Golden Globe and Emmy Award–nominated Elizabeth McGovern (Once Upon a Time in America, Downton Abbey), Ava: The Secret Conversations will make its U.S. premiere in Geffen Playhouse's Gil Cates Theater. The play had its world premiere in London in January 2022. The Geffen Playhouse production will be directed by Tony Award–nominated Moritz von Stuelpnagel (Bernhardt/Hamlet, Present Laughter).

Ava: The Secret Conversations will begin previews on Tuesday, April 4, 2023, and opening night is Thursday, April 13, 2023.

"I either write the book or sell the jewels. I'm kinda sentimental about the jewels." So says legendary Hollywood icon Ava Gardner (Elizabeth McGovern) to her ghost writer Peter Evans as they begin work on her tell-all biography that will shock Tinseltown. But as Peter attempts to glean the juicy details about her life story, her marriages to Mickey Rooney, Artie Shaw, and Frank Sinatra, and her turbulent relationship to Howard Hughes, an altogether different and unexpected journey unfolds in this theatrical glimpse into the private life of Hollywood's original femme fatale.
You are cordially invited to the grandest escape of the year. Watch the teaser trailer for Downton Abbey: A New Era, and see it only in theaters March 18.
AVA: The Secret Conversations, A New Play Written By and Starring Elizabeth McGovern
Opening in January 2022, AVA: The Secret Conversations is a spellbinding new play by Elizabeth McGovern based on the book by Peter Evans and Ava Gardner. Produced by Karl Sydow, the production will star Elizabeth McGovern, with design by 59 Productions.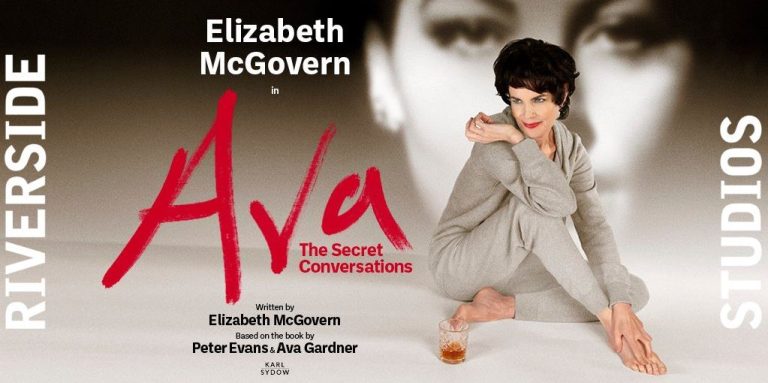 A fading star of Hollywood's golden age, now living a quiet life in 1980's London, hires a journalist to write her biography in order to bring in much needed income. The journalist can't believe his luck. From poor Southern farm girl to a powerful Hollywood goddess her story is pure celluloid. A devastating beauty whose hard drinking, hard loving lifestyle kept the gossip columns busy as her movies thrilled the punters. The ultimate femme fatale – Ava Gardner.
Not always intentionally, Ava spills the beans on her three husbands to often humorous affect: Mickey Rooney, a serial cheater so notorious that even his mother warned Gardner about him; bandleader Artie Shaw "a dominating son of a bitch – always putting me down" and Frank Sinatra. "We were fighting all the time. Fighting and boozing. It was madness. But he was good in the feathers."
This compelling new play explores the fractured relationship between the public and private lives of one of Hollywood's great icons. McGovern comments, "I was drawn to 'The Secret Conversations' to begin with by my fascination with Ava Gardner. There is something in her character that goes beyond physical beauty: an unselfconscious combination of humour, intelligence, warmth and humility that the camera was able to capture and we can still enjoy today. But also, the conversations were mostly unadulterated, and, without coming to any pat conclusions, reveal the price she paid for fame, the toll it took on her life. I wanted to explore this for selfish reasons. I feel qualified to draw from my own experience in order to explore the subject."  Tickets on sale now: AVA: The Secret Conversations at Riverside Theatre
FOCUS FEATURES ANNOUNCES DOWNTON ABBEY: A NEW ERA IN THEATERS MARCH 2022
LONDON, UK, April 19, 2021 – Focus Features chairman Peter Kujawski announced today that Focus has set production with Gareth Neame's Carnival Films on Downton Abbey: A New Era.  The original principal cast will all once again return for the second film which began production last week and is set to release on March 18th, 2022.  In addition to the original cast, Hugh Dancy, Laura Haddock, Nathalie Baye and Dominic West will join the cast. Downton creator Academy-Award® winner Julian Fellowes will once again write the film's screenplay, with Emmy and BAFTA Award-winning Gareth Neame and Emmy Award-winning Liz Trubridge back to produce with Fellowes.  BAFTA and Emmy nominated director Simon Curtis (My Week with Marilyn) will join the filmmaking team to direct the sequel. 
The initial film followed a Royal Visit to the Crawley family and Downton staff from the King and Queen of England and ended with a ball fitting for the Royal Family.  
Gareth Neame, the film's producer and executive chairman of Carnival Films said, "After a very challenging year with so many of us separated from family and friends, it is a huge comfort to think that better times are ahead and that soon we will be re-united with the much beloved characters of Downton Abbey." 
Focus Features chairman Peter Kujawski said, "There's no place like home for the holidays, and we can't imagine a better gift than getting to reunite with Julian, Gareth, and the entire Downton family in 2021 to bring the Crawley's back home for their fans."
Downton Abbey: A New Era is a Carnival Films production, with Focus Features and Universal Pictures International distributing. Carnival Films is part of NBCUniversal International Studios, a division of Universal Studio Group.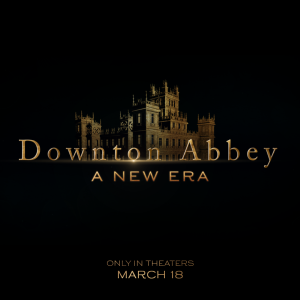 Elizabeth McGovern in Conversation with the Oxford Union
Recently, Elizabeth McGovern was featured as a guest speaker on the Oxford Union's Webinar Series. Hosted by Librarian Chengkai Xie, this insightful discussion covers a variety of subjects from McGovern's career to date.